Hanna Shachar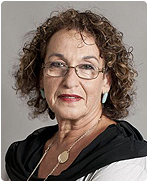 Hanna has been a Senior Leadership & Assessment consultant for Emda since 2008.
Prior to this she was Consulting Department Manager at DBM between 1996–2008 and General Manager of Pre-Academic Preparatory School Rom Prat between 1991–1996.
Hanna earned her B.A in Psychology and Statistics from Haifa University and M.A in Behavioral Science (specializing in Vocational Psychology) from NP University California, U.S. She also completed studies of teaching and group guiding at The College of Academics Training.