Gil Fanto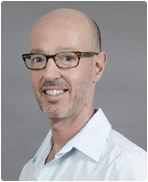 Gil has been a principal in Emda since 2006.
Prior to joining EMDA, Gil worked for two years as a business intelligence manager at Seabridge (former Israeli hi-tech company) and as an information scientist at cellular provider Pelephone (1995-2000).
Gil has a BA in sociology from Tel Aviv University and an MA in information science from the Hebrew University in Jerusalem.